"LIGHT BULB!" 
You've got a new bright idea, so you jump on it like Gru jumped on his "freeze ray."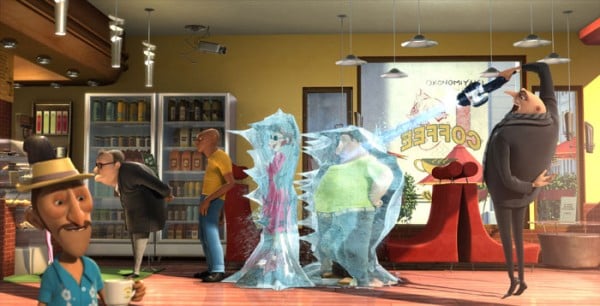 And you don't mess around, either!  When you've got an idea, you're all in… fully enthralled, fully engaged, fully committed. 
UNTIL…  A NEW LIGHT BULB GOES OFF. 
Now you're fully enthralled, fully engaged and fully committed to your new idea… 
UNTIL…  AN EVEN BRIGHTER LIGHT BULB GOES OFF. 
And thus, the cycle continues… Leaving a hallway of light bulbs that could rival Time Square – but none of which ever become fully illuminated or become your 'big picture' vision.
In today's episode, we're talking about how to organize all those light bulbs and build habits that actually get you getting stuff done. Ultimately, it comes down to discipline. It's not about ignoring the new light bulbs… It's about capturing the vision of the new light bulb (listen for strategy #2), and then getting back to and completing your current project. 



Love the BACKDROP? We do, too! It's Spangled, from the fabulous Drop it Modern!


JOIN THE CONVERSATION… 
Leave a comment below telling us what you've been procrastinating along with your new deadline! 
Are you ready for more?
I'm determined to prove to as many photographers as will let me that you can have passion, profits and time for a great life.
I create six-figure photographers, and I'd love to teach you, step-by-step, how it's done. This is happening for photographers from all over the world who are
just like you
. Let me prove just how wildly successful YOU can be!
If you're ready to take your business further, sign up for email updates (it's free).